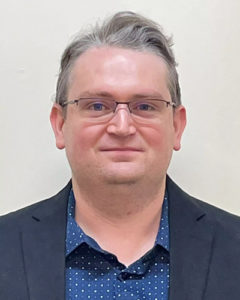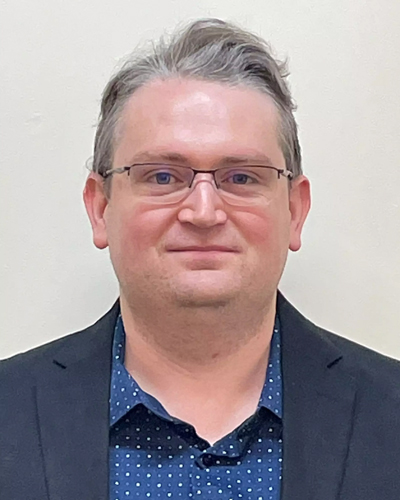 James Turner is a Senior Solicitor at Laurent Law Barristers and Solicitors. This is his story.
Tell us a little bit about yourself?

I was born and have lived nearly all my life in Auckland. I went to Takapuna Grammar School, which is a large secondary school on the North Shore. I studied for 6 years at the University of Auckland, graduating with an LLB(Hons) and Bachelor of Arts with papers in Political Studies and Economics. On the Bachelor of Arts side I was very interested in Political Studies in particular, and was employed by the University as a Tutor in the Department of Political Studies for a couple of years. For a period of time I fancied myself as a Politician of some kind, however I think I have let that go at this point. I'm uncertain about public life. These days, I am happy to be working as an Immigration Lawyer. I live on the North Shore and have a cat named Daisy.

What do you do when you're not working?

It is quite important when working, which involves a lot of sitting at a desk, to ensure exercise comes into the equation. I regularly go to the Gym. I also like to spend time with family.

What makes immigrating so challenging?

I think immigration can be challenging because it involves giving up the familiar and exchanging it for something that is unfamiliar. Language and other cultural differences can be difficult. It can be financially challenging too, as the process usually comes at a financial cost.

What advice do you have for immigrants who face challenges as part of their immigration process?

Don't doubt the value of receiving good professional advice! It can be tempting to think you can get through the process on your own, without a Lawyer or Adviser to assist. But a good Lawyer or Adviser will understand the laws and legal framework that applies and be able to strategise for you. This ensures you prepare and provide documents to the required standard thereby avoiding potential errors in the application process in advance. At Laurent Law we have many clients, who find themselves in often desperate situations, for example facing deportation. It takes a calm mind and a supporting hand to help people facing these challenges.

What do you love the most about New Zealand?

I worked for a couple of years as a Licensed Immigration Adviser in Auckland CBD. While I worked there, I was sent on trips to Singapore and Indonesia (Jakarta), to meet with potential clients. While Singapore is impressive and has a comparable if not higher overall standard of living than New Zealand, Jakarta was quite a contrast. I haven't travelled to any other developing countries, but the trip to Jakarta was enough to make me see the many positive features of New Zealand – clean & green, safe and politically stable. In New Zealand we often take these things for granted, but it is something that many countries do not have.

Why do you do immigration work?

When I was a University student I was a uncertain about the area of law I wanted to work in after graduating. For various reasons the life of a commercial lawyer in a large CBD firm was not what I wanted. I thought for a while I might get into Criminal Law and I wrote my LLB(Hons) dissertation on a topic in Criminal Procedure. However, I am very happy that in the end I found myself working as an Immigration Lawyer. I was quite interested in topics such as International Law, Judicial Review and 'rights' oriented topics such as Criminal Procedure. This feeds into some of the work we do at Laurent Law, for example applying United Nations Conventions to situations we see, such as the United Nations Convention on the Rights of the Child. Immigration Law in New Zealand is mostly oriented towards achieving economic benefit for the country and 'human rights' concerns often do not take primacy.

What is the most satisfying aspect of your work?

It is always great news when an application is approved, especially if it was hard fought. Approved applications boost a Lawyer's reputation! There is always disappointment when an application is declined. I think about the declined applications and what 'could have been', even after time has passed.

What do you think immigrants find the most challenging about the immigration process?

Reading the Immigration New Zealand website or phoning the Immigration New Zealand Contact Centre can only provide some assistance. If you want to speak to a Lawyer or Adviser, you need to find someone you can trust and rely on. Beware of Lawyers or Advisers who promise you a 100% chance of success, or try to impress you with sophisticated marketing. Substance is what counts. At Laurent Law we have a track record of happy clients.

What are some of the biggest mistakes immigrants make when they apply for visas?

Answering a question incorrectly or failing to declare something important can have dire consequences.

How can you help them to navigate the immigration process safer/better?

A good Lawyer or Adviser can guide an applicant and help to avoid mistakes. Even with clients who engage us to assist, I regularly must encourage them to provide more or do more, as they underestimate the standard of documentation that is required.

Why do people immigrate and why is New Zealand a choice for those that want to immigrate?

New Zealand is an attractive destination to visit, work, study and live. New Zealand is a developed country with a high standard of living and cities such as Auckland and Wellington are regularly ranked as having some of the best quality of life in the world.