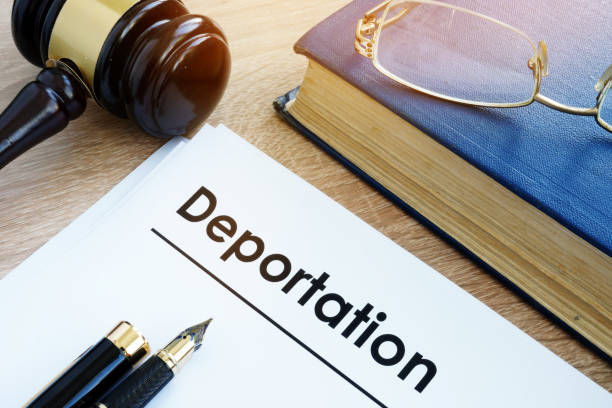 Earlier in the year, I wrote a blog on deportation liability, particularly if the person liable for deportation is a New Zealand Resident Visa holder. Today, I share a successful outcome for a family where the Immigration NZ (INZ) Resolution team decided not to pursue deportation action.
Case Overview
The background was complex, but we will give you a brief summary. We were approached by a family who secured New Zealand resident visas in 2020. The main applicant included his dependent child in the resident visa application. To include a dependent child in a resident visa application, the child must be single, under the age of 25 years, have no children of their own and be financially dependent on an adult for support.
Two years later, that child supported her partner's application for New Zealand. With the partner visa application, they provided INZ the date when the relationship began. INZ realised that the dependent child was in a relationship with her partner when she was granted a NZ Resident Visa. If INZ had been made aware of her relationship during the residence application process, she would not have been considered a dependent child to be included in her father's residence application. Therefore, INZ determined that relevant information was concealed during the residence application, because the family recorded their dependent child as "single" when she was not. As a result, the whole family included in the initial resident visa application became liable for deportation under Section 158(1)(b)(i) of the Immigration Act 2009.
INZ's Resolutions team sent a letter to each family member stating that it was considering serving each of them with a Deportation Liability Notice. They were invited to comment on why this should not proceed. At this point, we were engaged to put the family's case forward.
Our approach
As mentioned in my earlier blog, providing false and misleading information to INZ has serious consequences whether you are a temporary visa holder or a resident visa holder.
In our client's case, it was not an easy task. We had to ask them the right questions to understand how and why the dependent child's relationship was concealed from INZ during the residence application process. For example, getting the exact date that INZ issued the resident visas to the family; the start date of the dependent child's relationship with her partner; and the family's knowledge of that relationship when INZ issued the resident visas. Such information enabled us to determine how we will approach INZ Resolutions to decide in our client's favour.
After what we learned, it appeared to us that the couple was merely dating. They entered the relationship in the belief that it would end once she left her home country for New Zealand. The dependent child's partner provided her with emotional support during the country's lockdown. They did not enter the relationship "with the intention of it being maintained on a long term and exclusive basis", which is one of the tests used by INZ to work out if a couple's partnership can be recognised for visa purposes. It also appeared that they only decided to be together after the child arrived in New Zealand and told her family months later about the relationship. After she got here, the couple both realised that what they had had during lockdown was real and not just a casual fling. They maintained communication with each other; she then informed her family about him. It could be said that the relationship would have only started after the child was granted residence.
We asked the clients to provide detailed explanations of what happened and acknowledge the mistake made, even if it was unintentional. The couple's honest declaration of the start date of the relationship by reverting to when they initially started dating (i.e., before arriving to NZ) added credibility to their case. Continuing to mislead INZ, fearing something like this, could have led to a negative outcome. Therefore, it was important for us to explain to INZ Resolutions the full story, each individual's knowledge of the partnership, and why the child was declared single when INZ issued the Resident Visa.
We then looked at the family's circumstances and the consequences of their deportation. For instance, we collected extensive documentation about their employment in New Zealand, family connections, character references, and contributions to the New Zealand community.
When INZ Resolutions receives comments and supporting documents in reply, they will prepare the file and briefing notes for a Delegated Decision Maker – or in some cases the Minister or Associate Minister of Immigration – to review the case and decide whether to:
(a) issue a deportation liability notice; or
(b) cancel the deportation liability notice; or
(c) issue a deportation liability notice but then suspend deportation for a specified period of time.
In the current case, Resolutions concluded that, based on the information provided to them, there were insufficient grounds to pursue deportation liability in this instance.
The moral of the story is that it is important to be honest with INZ in all your visa applications. Read the application questions wisely, and do not make assumptions even if it relates to your family members' partnership status. If your dependent child is living with you, this does not necessarily mean that your child will meet the definition of a dependent child as stipulated in Immigration Instructions. If you are the main applicant and plan to include family members in your residence application, ensure you ask them the questions in the application form that relates to them. For example, this may be about the child's employment history, character history or partnership status. There could be serious ramifications due to making a wrong declaration on a resident visa form, even if it relates to another family member.
If you or someone you know becomes liable for deportation or needs assistance with their case, please contact us for professional help.
.