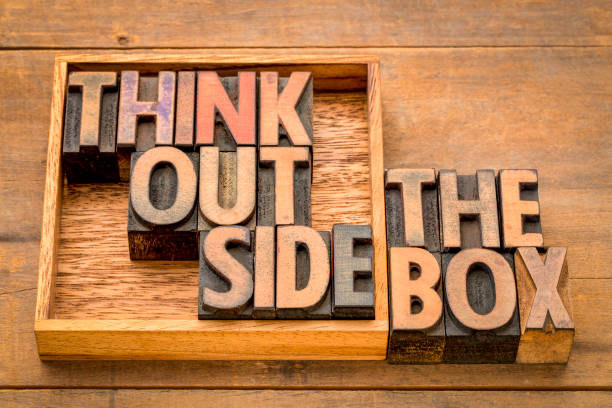 Last year I wrote a blog on how to win a no-win situation by thinking outside the box. Today, I would like to share a similar story where we did not play Immigration New Zealand's (INZ) game and rewrote the rules.
Background
We were approached by a client who received a five-page letter from INZ raising various concerns relating to visa breaches. When I first looked at INZ's letter, I thought this would be a difficult case to win. I was not sure how I would overcome all the previous visa breaches. However, I stopped and looked at the letter again and my client's circumstances and remembered that as advocates, our job is to try and find a solution to the issue. Therefore, I decided to put a strategy together to make a case on behalf of my client.
Our client applied for a Partner of a Worker Visa application with INZ. INZ believed that she breached the conditions of her previous temporary visa applications. Firstly, they believed she had worked while holding an earlier Visitor Visa. Applicants are not allowed to undertake any employment whilst holding a Visitor Visa. Secondly, INZ believed she was working in a slightly different role from the one specified in her Essential Skills Work Visa. People on that type of visa can only work in the role specified on that visa. If INZ believes that the visa holder worked outside their visa conditions, they are entitled to raise concerns that the person is not a "bona fide" applicant.
Immigration Instructions define the term "bona fide" as follows:
A bona fide applicant for temporary entry is a person who:
a. genuinely intends a temporary stay in New Zealand for a lawful purpose; and

b. in the opinion of an immigration officer is not likely:
i.to remain in New Zealand unlawfully; or

ii. to breach the conditions of any visa granted; or

iii. to be unable to leave or be deported from New Zealand (see E5.10).
Therefore, INZ concluded that our client was not bona fide because she previously worked in breach of her visa conditions and would likely breach the conditions of any visa granted.
The Strategy
At that point, I realised the only way to win this was to think outside the box and set my own topic to respond to INZ's concerns. The first step was to obtain the client's file from INZ to understand their assessment of her application so far. The second step was to identify the applicable law, immigration instructions and any other source to see if there was a way to tackle INZ's bona fide concerns.
Following my research, I found that INZ was required to assess the applicable instructions for the visa category my client applied under before they could assess the bona fide criteria. We directed INZ to assess the Partner of a Worker visa category criteria before the bona fide criteria to ensure that due consideration is given to our client's personal circumstances and the other factors impacting the assessment of bona fides. The substantive application criteria can also be important for assessing the relevance and weight of each of the factors set out under the bona fide criteria.
We also directed INZ to important aspects of our client's situation that could mitigate the risk of breaching future visa conditions. One of those factors was that our client was applying for a Partner Work Visa. If the visa was granted, it would have open work conditions. Whereas, if she applied for an Essential Skills Work Visa or another Visitor Visa, there was an associated risk of breaching the conditions of those visas. Therefore, the risk of breaching any future visa was reduced by the visa category my client applied under, which was Partnership and not a job-based Work Visa.
Lastly, following my review of the client's notes held on her immigration file, it appeared that INZ had previously assessed her to be a bona fide applicant several times. INZ's file assessment appeared to be inconsistent with the evidence that my client provided. In fact, INZ failed to distinguish fact from opinion, which is a breach of the principles of fairness and natural justice set out in the immigration instructions. A1.15 requires INZ to:
consider all the facts, keeping an open mind towards all relevant forms of evidence; and
distinguish fact from opinion, rumour, allegation, assumption or report; and
apply relevant immigration instructions.
In my client's case, it was clear that INZ was not keeping an open mind to all the information and evidence provided. INZ made various assumptions doubting the credibility of my client's relationship with her partner. I pointed INZ to its own earlier assessment notes stating that she was in a credible and genuine relationship.
Based on the above approach, it was easier to address the bona fide criteria that my client needed to meet, setting aside the breach of visa conditions. INZ was able to give due consideration to her circumstances, assess the relevant instructions, and weigh the bona fide factors that applied to my client. As a result, INZ approved the Partner Work Visa application, where it had appeared at first that they were strongly predisposed to declining it.
Moral of the story
I learned that no matter how complicated the situation is, we can still win by thinking outside the box. Conducting proper research and setting the terms of our own argument to respond to INZ's concerns can help make a good case for our clients. In other words, we can redirect INZ to look at the case from a different perspective, rather than being confined by the rules of engagement INZ set out in their assessment.
If you or someone you know face a similar situation, let them contact us. We can help identify the options and provide them with the right guidance to achieve their goals.