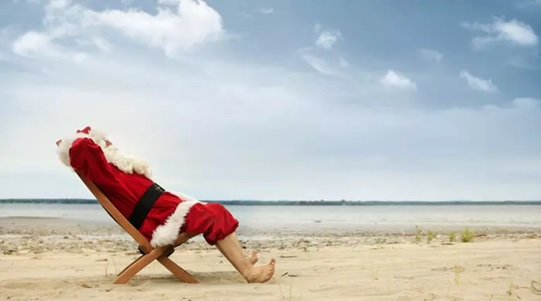 Everyone thought 2017 was the year of dramatic changes to the immigration field with the introduction of major adjustments to the Essential Skills Work Visa and Skilled Migrant Residence Visa Categories. But looking back at all the changes introduced to date, I would say 2018 was equally busy with policy shifts that took effect right up to the end of last month. Seeing that this will be the last Laurent Law blog for the year, I thought I should wrap it up with an overview of the changes we faced in 2018 before we close off for Christmas and welcome the new year.
Date
Changes/Announcements
January 2018
Remuneration threshold for SMC and ESWV – Following the major changes to the Skilled Migrant Resident Visa ("SMC") and Essential Skills Work Visa ("ESWV") policies in August 2017, minimum income thresholds for all skill bands for the two types of visas were increased for the first time and took effect from 15 January 2018.
June 2018
Minimum income threshold for other categories – Minimum income thresholds for other visa categories were also increased and took effect in mid 2018 as follows:

New thresholds for Samoan Quota Scheme and Pacific Access Category applicants who have partners or dependent children included took effect from 1 June 2018
New thresholds for Essential Skills and Religious Worker work visa holders whose dependent children are in New Zealand on other temporary visas took effect from 1 July 2018
New thresholds for the guaranteed lifetime minimum income requirements for the Parent Category (Tier 1) Residence took effect from 1 July 2018

Further detail on the new income thresholds can be found here.

July 2018
E-Visas – Immigration New Zealand ("INZ") announced that it will no longer issue visa labels and only issue electronic visas ("E-Visas") for all visa types as of 4 July 2018, except for student visas granted through Provider Direct.

However, INZ recently announced that e-visas will be issued for student visas granted through Provider Direct as of 26 November 2018. See the latest announcement here.

August 2018
Proposed changes to the Post-Study Work Visas – On 8 August 2018, INZ announced the changes to the Post-study work visa ("PSWV") policy by removing the 2 year employer-assisted PSWV at all levels, and offering to provide 1-3 year open PSWV based on the level of qualification and the location of study. For further detail, refer to our blog on PSWV changes.

Changes to the Interim Visa – By law, interim visas were deemed to expire on the day after the decision on the main application was made or 6 months after the interim visa was granted (whichever comes first). But as of 27 August 2018, the validity of interim visas were varied to allow it to remain valid for 21 days after the further temporary visa application has been declined or withdrawn. For further detail, refer to our latest blog on interim visas.

October 2018
Introduction of Electronic Travel Authority – INZ announced in October 2018 that travellers, including citizens of visa waiver countries, will be required to obtain an Electronic Travel Authority ("ETA") before travelling to New Zealand by second half of 2019. It announced that ETAs will enable border officers to screen travellers in advance for border and immigration risks and make border crossing a seamless process. For further detail on ETAs, refer to our blog.
November 2018
Remuneration threshold for SMC and ESWV II – The minimum income thresholds for all skill bands for the two types of visas were increased again following its first increase in January 2018. The new income thresholds took effect from 26 November 2018 tightening the policy even further for those who were planning to seek visas under these categories. For further detail on the changes, refer to our latest blog.
This brings us to the last month of the year. The only final announcement I came across was the first Expression of Interest ("EOI") selection dates for 2019, which may be of interest to some readers. If you plan on submitting Skilled Migrant Category or Investor 2 Category EOIs early next year, the first EOI draws for 2019 will take place on 23 January (for SMC) and 17 January (for Investor 2) respectively so key in these dates on your 2019 calendar.
However, at the time of writing we have just become aware that the Minister of Immigration intends to make an announcement next week about a Cabinet decision to alter Work Visa policy.  Details will be posted up as they come to hand.
If you think you will require our assistance during the festive season, then please also key in these dates in your calendar as we will be closed for business from Monday, 24 December 2018 and will not be open until Monday, 7 January 2019.